The era of cashless payments is upon us. India is facing a Severe cash currency crunch, and until the gap is met by new currency, situation will remain for the majority of the population. Still, thanks to the evolution of digital payments there are numerous ways to skip the paper currency with assistance from our Mobile Wallet/Ewallet App.
On a global perspective, mobile wallets are enabling economies to transition to a cashless society. The major tech giants all have solutions of their own – there's Apple Pay, Google Wallet, and Samsung Pay, to mention a few. Wallets are growing rapidly as they help in Increasing The Speed Of Transaction, Especially For E-commerce Companies and all E-commerce Marketplaces have integrated with such mobile wallets too.
A mobile wallet/Ewallet App, in simple terms, is a virtual mobile-based wallet where one can store cash for making mobile, online or offline payments. With the smartphone revolution, things have changed drastically. India has seen an explosion in digital payment options, from E-wallet app to the Unified Payment Interface (UPI) to a combination of the both.
Today, most of the people are using a smartphone, and E-wallets have also become quite common, even if people use it for a very specific reason.  For some people, virtual wallet or E-wallet is just a way to recharge their cell phones; for others, it's the application they use to book the taxi; and a few people have started using these e-wallets to buy online stuff.
Read below to know more about Ewallets Apps and how does E-wallet work.
What is eWallet?

An E-wallet or a virtual wallet is the digital counterpart of a normal physical wallet. But, there's a significant difference between them – the money in your E-wallet is virtual as it can't be touched, the e-wallet is an application installed on a smartphone that stores your money in a digital form rather than in physical form. However, using a E-wallet is not a rocket science, its very simple to understand how does Ewallet work.
How does eWallet work?
The user needs to download and install the App via Google Play (if it's an android mobile) or from the Apple App Store (if it's an iOS device).
The user is required to load the money into the e-wallet with the use of his credit/debit card details or via net banking. In general, there is no charge for such transfer of funds from bank account to E-wallets.
The user needs to choose E-Wallet from the list of payment options available.
Some partner application provides links to the E-wallet they have joined up with, and transactions can be conducted without downloading the mobile wallet app. For an instance, BookMyShow has a tie-up with PayU Money, Uber has a teamed up with Paytm, and Ola has its own Ola Money app.
As per data published by RBI : "Over the past 4 years, mobile wallet transactions have increased exponentially from Rs 10 billion of transactions in year 2012-13 to more than Rs 490 billion in the year 2015-16"
There are lots of branded E-wallet solutions are available today, Indian and international, from telecom players to tech companies and even banks. We all know that India is taking step towards Cashless nation, So Here is a list of mobile apps that can be used to making payments online, at certain offline merchants, Person to Person (P2P) transfers, bank transfers etc. You can take your pick, and also promote the usage of such apps to help others who are dependent on making or receiving cash payments.
Read below to Know each and every Features of  Best Mobile Wallet/Ewallet App in India.
Paytm Ewallet App

Paytm launched a mobile app and started its e-commerce marketplace in February 2014. Paytm's teamed up with Makemytrip , Bookmyshow and Uber along with others service providers.
Particularly, Paytm is the only eWallet account that allows bookings on IRCTC, and having a license from RBI to set up a payments bank, enabling it to tender current and savings account deposits, offering Internet banking services and issuing debit cards and.
Click here to install Paytm App
FreeCharge Ewallet App

FreeCharge gives you a variety of alternatives like recharging any prepaid or postpaid mobile phone, payment of electricity bill and more. It just added metro card recharging feature to its platform. Money can be loaded up into the E-wallet using credit cards, debit cards, and net banking, and can be managed via a Web Browser or through an App
Click here to install Freecharge App
Mobikwik Ewallet App
MobiKwik is very much similar to Freechrge App  can also be used to recharge and bills payments, and  it's also accepted across merchants such as MakeMyTrip, BookMyShow, eBay, Domino's Pizza, among others. It has a segment with cash backs offers listed on its website as well as on the App.
Click here to install Mobikwik App
Airtel Money Ewallet App

Airtel Money is another E-wallet. It is a semi-closed E-wallet that doesn't permit cash by the customer. It can be used to make money transfers to contacts, shops, and bank accounts, mobile recharge, bill payments and pay for online shopping.
Click here to install AirtelMoney App
Momoe Ewallet App
Momoe is a Bangalore based a mobile payments (eWallet) start-up that emphasis on changing how consumers pay while travel, eating out and shop. Using the Momoe app, anyone can store their debit card and credit credentials and make mobile payments at various grocery stores, restaurants, salons, apparel and other retail outlets.
The users can able to see live tabs, can split their bills and pay directly, without for a physical bill to arrive. Yet these services are currently available only in Bengaluru, due to the rising popularity of this app, the providers will soon be expanding their services to 6 new cities.
PayUMoney Ewallet App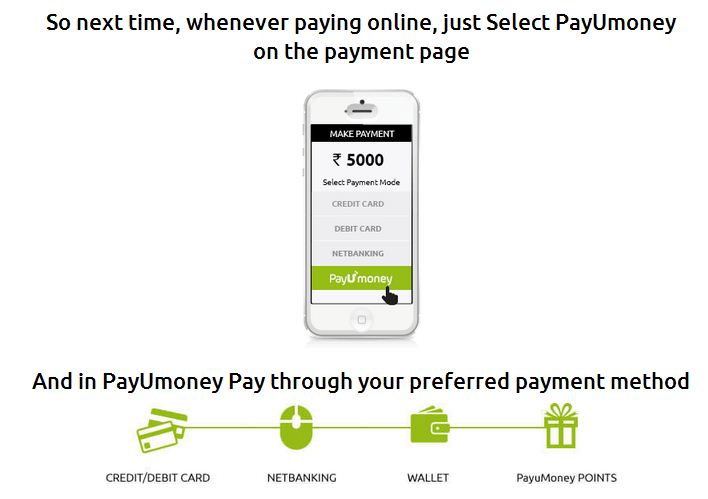 PayUMoney is a Gurgaon based company that offers online payment solutions. It launched its eWallet service during last year. This wallet by PayUMoney enables the user to save cash and pay for different services and transactions.
In order to distinguish themselves from other eWallet players, they offer a wide range of benefits that consists one touch check out and cash backs / discount offers on every transaction made. This e-wallet also offers instant refunds on cancellations of the order and user is protected to ensure the right buying and customer satisfaction.
Citrus Ewallet App
Citrus Pay is one of the popular e-wallet applications for storing cash, money transfers and payments. In addition, it's tying up with online service providers from varied sectors; they are now teaming up with Woohoo, a shopping, and gifting portal to let its user shop at more than 5000 offline stores listed with them.
State Bank Buddy Ewallet App
The State Bank of India also launched its wallet called as SBI Buddy to let users transfer to other bank accounts and users, recharge, pay bills, shopping, a book for movies, hotels as well as travel.
This semi-closed prepaid wallet provides its services in 13 different languages and is available for on SBI consumers as well. This eWallet also allows its clientele to set reminders for money transfers, dues and one can view the mini-statement for the transactions carried out.
Citi MasterPass Ewallet App
MasterCard and Citi Bank India recently launched their eWallet 'Citi MasterPass', It is the India's global digital eWallet for faster and secure online shopping.
By using this eWallet, Citi Bank credit and debit card consumers become the 1st in this country to be able to shop at 250,000 or more e-commerce merchants. It ensures quick and easy checkout with a single click or touches and it stores all your debit, credit, prepaid, loyalty cards credentials and shipping details in one place.
 ICICI Pockets Ewallet App
ICICI Pockets by ICICI Bank are a digital bank that provides a mobile eWallet for its consumers. It provides the ease of using any bank account to fund your mobile eWallet and pay for transactions.
With ICICI Pockets, one can book tickets, send gifts, transfer money, recharge and split expenses with friends. This eWallet uses a virtual VISA card that enables its users to make a transaction on any website or mobile application in India. It also provides exclusive deals or discounts on associated brands.
HDFC Chillr Ewallet App
Chillr by HDFC is an instant money transfer mobile application, it simplifies payment process and money transfer for its customers.
Using this mobile app, one can easily transfer money to anyone in their phone book, thereby minimizing the hassles of adding a beneficiary. It is available only for HDFC Bank consumers and can be used to request funds, send money, recharge, split bills, or transfer and will soon be able to pay at online & offline stores.
LIME Ewallet App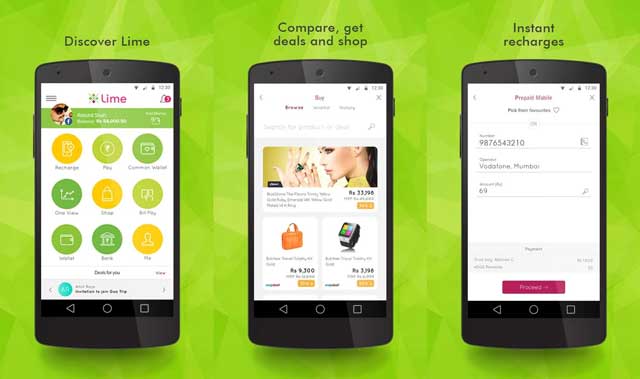 Axis Bank, the 3rd largest private sector banking company launched its eWallet called'LIME', a mobile app that provides a mobile eWallet, shopping, payments and banking facilities.
This wallet is open for both account & non-account holders and allows a user to add money using debit, credit, and net banking details.
HDFC  PayZapp Ewallet App

HDFC Bank's PayZapp is an online app based payment solution, giving you the power to make the payment in just One Click. With PayZapp application you can shop on your mobile, buy movie tickets and groceries, compare and book flight tickets and hotels, pay bills and recharge your mobile, shop online and get great discounts at SmartBuy, transfer money to anyone in your contact list, DTH and data card. You can link your credit and debit Card to PayZapp and enjoy the most secure way of payment.
Jio Money Ewallet App
Reliance Jio Money is a digital eWallet. Jio  digital wallet can be used by the customers via a Jio Money card or any other debit/credit card, and directly from the wallet to pay merchant flawlessly and instantly. This digital wallet will also offer customers the option to open a Digital Bank Account or link their existing account. State Bank of India and Reliance Industries have formed a joint venture and applied for a payments bank license.
Oxigen Wallet
Oxigen Wallet is one  trusted mobile wallets in India and approved by RBI, brought to you by Oxigen Services Pvt. Ltd- one of the India's leading Payments Solutions Provider.  Oxigen Service Pvt, Ltd is in the business of service money transfer and aggregation for over 11 years. Having an Oxigen Wallet in your smartphone is like having the power of payments in the palm of your hand.
mRUPEE Ewallet App
The mRUPEE mobile eWallet transforms your smartphone into your personal payment solution. DTH recharge, Mobile recharge, postpaid recharge and landline payments, electricity and gas bills are only a part of transactions you can carry out on mRUPEE mobile wallet. You can also make IRCTC bookings, book bus tickets; pay your LIC premium using the mRUPEE mobile wallet. It also offer loads of cashbacks and discounts!
PhonePe Ewallet App by Flipkart
PhonePe is a Flipkart group company, introduces a innovative way of making payments via mobiles in India. It works on the (UPI) Unified Payments Interface, developed by the National Payments Corporation of India (NPCI)) and the same is powered by YES Bank.
PhonePe is an UPI based mobile app which can fulfil all your payment requirements, in a safe and secure way. With the use of PhonePe you can sync all your bank account(s) over UPI and can make instant transfers of funds only by using a mobile number or by an unique payment identity – Virtual Payment Address (VPA).
Novopay Ewallet App
Now you can go anywhere cashless and can make the payment any shop or at online merchants using your Novopay mobile App and Wallet. An easy & secure way to send, receive and pay money instantly!
This Wallet comes with a Bank Wallet introduced with the partnership with RBL Bank. It is regulated by the Reserve Bank of India (RBI).
UltraCash Ewallet App
With UltraCash is an app based mobile payment solution to pay Merchants without the use of Internet, Recharge & Utility Bill Payment like BESCOM, BSNL, Free Money Transfer from Bank in India etc.
Udio Ewallet App
'Udio' is India's first app based Social Wallet integrated with superpowers that make your gas payments & electricity, mobile recharges and DTH, bill splits & gifting experience super easy, simple & loaded with surprises & cashbacks!
M Pesa Ewallet App by Vodafone
M-Pesa introduced by Vodafone, is the fastest rising digital mobile payment platforms in India. With a well-organized M-Pesa wallet, you can make safe, secure and hassle-free transactions through your smartphone. This wallet allows you to make DTH recharge, Mobile recharge; postpaid recharge and landline payments, electricity and gas bills are only a part of transactions you can carry out on M-Pesa mobile wallet. It also allows you transfer fund to your loved ones, instantly. The best part is, it offers you 5% cashback on your transactions.
VPayQwik Ewallet App
VPayQwik is a digital wallet which offers you to make payment of different utility bills. This mobile wallet offer customers to pay fast for any transaction by using your mobile application. VPayQwik wallet allows mobile recharge, top up, bill payments such as landline / post-paid / electricity / air ticket / gas, bus online shopping and many more. It also offers user to send money and transfer fund across India instantly.
The Mobile Wallet
This app is India's first complete payment solution enabling the user to square off all their daily payments like travel, shopping, paying for cabs, eating out, paying in e-commerce sites and in stores near you.
Whether you want to make the payment for your daily needs at the local Grocery store, or to make payment while shopping in malls or through online means you can do it all with just 3 clicks.
ItzCash Ewallet App
It is the India's Digital Cash that will change the way of mobile payment solution. ItzCash has a vision to create and deliver innovations that will allow each and every person to manage money in a safe and convenient manner.
Below are Common Features in All Above Ewallet apps

You will Live cashless.
You can pay directly on stores , restaurants , Spa , Saloons etc.
You can transfer money to your bank account.
Some of them also provides services like Bus booking , recharges , movie booking , pay electricity bill , landline , DTH , data card , train booking , flight booking etc.
There is No charges to use this Ewallets.
Transfer Limit is also increased.
You can directly pay from this wallets on popular sites like Flipkart , Snapdeal , Amazon , Ebay , Shopclues etc.
Summary of All Ewallets App
Some Important points to be noted
If you are new to payments via mobile apps, then you can mostly look at going either with mobile wallets or apps supporting UPI payments, depending upon your requirement.
Mobile wallets are digital instruments where you can store money for instant payments. You load money by transferring from your bank account via credit/debit cards or net banking. Most of the wallets listed here are semi-closed wallets, i.e. you can transfer money to people who have the same wallet, or make payments at merchants who are authorized to accept from that particular instrument.
RBI has increased the monthly balance limits for mobile wallets to Rs 20000.
UPI or Unified Payment Interface, is an electronic funds transfer instrument that enables all bank account holders to send and receive money from their smartphones without the need to enter bank account information or net banking userid/ password. This requires only the recipient's mobile number or Virtual Payment Address(VPA).
Apart from the above mentioned apps, banks like SBI & HDFC have launched their own UPI apps. 31 banks are on UPI platform.
Most wallets also allow making payments by entering credit/debit card information, i.e. without first adding money. This would be time consuming if you have to make payments often. UPI is faster, if you are not comfortable storing your money in a 3rd party app.
Apps like Paytm, SBI Buddy, The Mobile Wallet are available in multiple languages. Mobikwik allows users to add cash to their wallets by visiting any of the nearby outlets.
Conclusion
These are the top and best Ewallet apps and usage of these apps can help you go cashless . As far as safety and security, E-Wallet accounts are less risky as compared to net banking as they are operated as prepaid instrument (as in, user required to load cash in the wallet and then use them for respective transactions). The risk is limited to the money loaded in the E-wallet. All E-wallet providers have to stick with strict security guidelines issued by RBI.
To Note: Even though, e-wallets provide a safe and secure mechanism for storing funds, users are required to take a few basic precautions. Never disclose your e-wallet login credentials to anyone and as significantly do not hand over your cell phones to people you do not know personally.