Recently, OnePlus Company announced their Flagship smartphone named as OnePlus 3T. The OnePlus 3T version comes only 5 months after the launch of the previous version OnePlus 3. With the features like uni-body design, this model rapidly became one of the popular smartphones, then it was marketed at the cost of Rs.27999. OnePlus 3T is the third Snapdragon 821-powered smartphone in the country after Google Pixel, Google Pixel XL, and Asus ZenFone 3 Deluxe. OnePlus 3T price in India is least of  all the other smartphones with Snapdragon 821 processor. While the new OnePlus 3T looks exactly the same as the original OnePlus 2016 flagship model, OnePlus 3, there are several new features added under the hood. Apart from the new processor, the OnePlus 3T includes the new bumped front-facing camera, a new 128GB storage model, and even a new color option.
In every smartphone, there is a plethora of room for enhancement and OnePlus believes its new flagship model will appeal to those, who needs a little more than OnePlus 3 version. OnePlus 3T is a relatively light revision of the impressive OnePlus 3. It brings the phone right up to date, putting it head-to-head with the Google Pixel.
A Google Pixel XL price in India is Rs.56000, but the OnePlus 3T price in India is Just Rs.29000. That's a insane savings, and although OnePlus increased the price of the 3T up by Rs.2000 over the OnePlus 3 Rs.27000 price tag, it's still way cheaper than the Galaxy S7, the LG G5, or any other big-brand flagship smartphone on market today. The insanely low price is weird enough to make you wonder: Is this phone that cheap because it's terrible? OnePlus 3T has been launched in India and it will be available for sale on Amazon from December 14th onward's.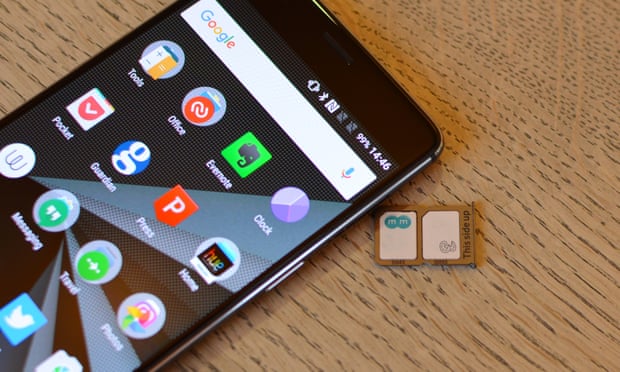 With premium aluminum design, affordable price and beefed specifications in OnePlus 3T aims to get the best in an affordable flagship arena. The OnePlus 3T provides the best customer experience, because of the latest hardware upgrades along with tested software improvements. The 5.5 inch 1080p AMOLED screen makes this smartphone great. Now you can customize the color tone to your choice.
OnePlus 3T Specifications:
     Screen: 5.5in full HD AMOLED (401ppi)
    Processor: quad-core Qualcomm Snapdragon 821
    RAM: 6GB of RAM
    Storage: 64 or 128GB
    Operating system: Android 6.0.1 OxygenOS 3.5
    Camera: 16MP rear camera with OIS, 16MP front-facing camera
    Connectivity: LTE, Dual-Sim, Wi-Fi, NFC, USB-C, Bluetooth 4.2 and GPS
    Dimensions: 152.7 x 74.7 x 7.35 mm
    Weight: 158g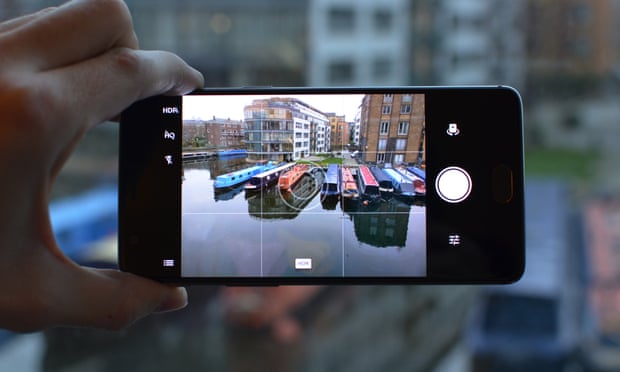 With all sorts of specification, Oneplus 3T price in India starts at Rs.29,999. The smooth body made of aluminum with the curved back & beveled sides makes it feel every bit so impressive. It is a nice smartphone to touch, hold and appreciate. Now people can customize the color tone they desired.
When it comes to real world use, the camera captures a shot in just seconds. You will scroll through any website and navigate the smartphone without lag. The touch-pad is as fast and responsive as you would expect. If you plan to download loads of application and fill up storage with videos and photos, you may wish to get the 128GB version to give yourself some relief. A full 64GB smartphone could slow down functioning later on.
OnePlus 3T Price in India and its Availability: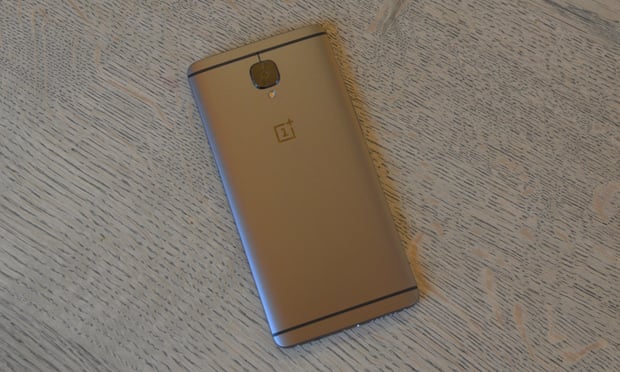 Previously, the OnePlus 3 was fast as it outpaced the Samsung Galaxy S7, HTC 10 and LG G5 in benchmark test scores. This time, the 3T beats the Oneplus 3 in the same benchmark test and is as fast as the LeEco LePro 3 and Google Pixel. These two phones (LeEco LePro 3 and Google Pixel) have same Snapdragon 821 processor as the 3T.
The OnePlus 3T is available in 64 GB storage for Rs.29999 and 128 GB storage for Rs.33999. The OnePlus 3T price in India is quite high than the previous model, as it contains many features to fulfill the needs of the customer.  From the midnight of December 14, people can buy the upgraded version Exclusively on Amazon.
OnePlus 3T vs OnePlus 3
Compared to the previous version OnePlus 3, the 3T has a darker grey shade and it has 128GB storage option. It has a faster processor, a battery that last longer than OnePlus 3 and a better front camera. It also has a second, soft gold color option, but that one is available only in the 64GB edition OnePlus 3T and is in very limited supply.
The key change between the 3 and 3T version is the replacement of the Qualcomm Snapdragon processor 820 with more powerful Snapdragon 821 processor. The RAM is still the same at 6GB, and though there are a few other changes, the chip swap is certainly the main reason why the 3T is more expensive.
Conclusion
After three earlier attempts, OnePlus at last managed to get everything right with the OnePlus 3T. This is a smartphone which excels in every section, and OnePlus has fixed all the issues which had with reliability and build quality on some of its previous models. The inclusion of significant features such as NFC, an excellent Amoled screen, a precise fingerprint sensor and fast charging also finally means that this is a smartphone that checks all of the boxes
 The 64GB version of OnePlus 3T has been priced at Rs. 29,999 whereas the 128GB version has been priced at Rs.34,999. The OnePlus 3T is the most expensive mobile introduced by the company in India thus far, and will be competing with other brand's flagship mobiles.
Pros:
all-metal, great fingerprint sensor
good screen
fast charging
good cameras
excellent notification slider
dual-Sim with dual standby
cheaper than rivals
Cons:
not quite as cheap as it once was
no removable battery
no expandable storage
slow charging from non-Dash charge power adapters
screen low res for VR
not yet running Nougat
Keeping in mind that the OnePlus 3T comes only five months after the launch of the erlier flagship OnePlus 3, it's tough to guess what market response will be like. The upgrades do make it a great deal to seal for those who are seeking for a flagship experience at a relatively low price.